General  
Study Postgraduate/Master's in the UK
Saumya Singh      March 15, 2023
The United Kingdom ranks second after the USA in being the most popular study abroad destination in the world, Hosting over 430,000 international students each year. UK's higher education system is extremely diverse ranging from ancient universities like Oxford and Cambridge to modern and advanced institutions.
It goes without saying that many people from all over the world choose to pursue a master's degree in the UK. The UK has many renowned universities with a long and proud tradition of academic excellence. The UK's renowned universities, thriving cities, and picturesque countryside all attract international postgraduates.
The most important details about master's degrees in the UK are covered on this page, from costs and funding options to British universities and course applications.
World-class universities – Most of the UK universities are constantly ranked amongst the best in the world (11 of the top 100 universities in the world are from the UK as per Times Higher Education World University Rankings 2019).



Social institutions – Wherever you choose to study master's in the UK, you will be within the reach of rich cultural heritage like museums, art galleries and libraries. Also by doing a master's in the UK will help to develop a global mindset which is crucial in this highly competitive age.





Funding and Scholarship opportunities – There are plenty of funding opportunities for international students for studying master's in the UK, including Chevening Scholarships and Commonwealth Scholarships.





Internationally recognised degrees – UK Masters are recognised and respected across the world.





Post Study stay: As per the new graduate immigration route any eligible student who graduates in the summer of 2023 or after will be able to apply for the 2-year post-study work visa. this route will allow fresh graduates to apply for jobs irrespective of the subject they studied or the skills.





Career advancement and Increase salary potential - As per the new study conducted by the UK Commission for Employment and Skills, 1 in 7 jobs will likely need a postgraduate degree by 2023. So, it's your time now to choose to study master's in the UK to improve your job prospects over the long term. Also, the postgraduate students can anticipate earning £5,500 more a year than someone only holding an undergraduate degree.
What postgraduate opportunities are available in the UK in 2023?
With nearly 490,000 international students each year, the United Kingdom is the second most popular study abroad location in the world, after the United States. Its higher education system is as diverse as the nation itself, ranging from venerable Oxford and Cambridge universities to cutting-edge, cutting-edge institutions. The UK is also exceptional because it is made up of four separate countries, England, Scotland, Wales, and Northern Ireland, each of which has its own unique university system.
The following are just a few of the top arguments for thinking about a Masters in the UK this year:
Universities of international standing: The UK consistently ranks among the top universities in the world.
Wherever you decide to study in the UK, you'll probably be close to world-class museums, galleries, and libraries. There are numerous cultural attractions in the UK, including the V&A in London, the Kelvingrove Art Gallery in Glasgow, and the National Railway Museum in York.

Opportunities for funding - The UK offers a variety of financial aid programmes, including the Chevening Scholarship, GREAT Scholarship, and Commonwealth Scholarship.

Internationally respected degrees - Masters degrees from the UK are respected and recognised all over the world.
British University
R
ankings
There are 11 British universities in the top 100 as per the latest Times Higher Education World University Rankings, with the University of Oxford holding the top spot (there are similar results in the QS World University Rankings and the Academic Ranking of World Universities). This means that the UK has more world-class universities than anywhere else in Europe, which makes the UK a perfect destination for studying masters.
Below are the top 25 British universities with their ranking:
Top 25 UK Universities in 2023

University Name

THE 2023

QS 2023

University of Oxford

1

4

University of Cambridge

3

7

Imperial College London

10

9

UCL

15

8

London School of Economics and Political Science

27

44

University of Edinburgh

30

20

King's College London

36

33

University of Manchester

55

27

University of Warwick

77

62

University of Bristol

87

49

University of Glasgow

99

67

Queen Mary University of London

110

126

University of Birmingham

112

81

University of Sheffield

117

78

University of Southampton

122

97

University of York

128

148

Durham University

133

78

Lancaster University

139

128

University of Exeter

146

163

University of Sussex

146

246

University of Nottingham

152

96

University of Leeds

155

93

University of Liverpool

165

181

University of Leicester

166

239

University of Aberdeen

168

194
UK Universities: Understanding
The majority of universities in the UK are public, which means that the federal government provides some of their financial support. To receive public funding, universities must show the calibre of their research and teaching endeavours. Public universities, on the other hand, have a lot of institutional autonomy and are free to make investments and generate income however they see fit.
There is a lot of variation, even between public universities. Not necessarily in terms of quality, but rather in terms of the quantity of programmes offered, the range of available expertise, and industry connections. Universities can have anywhere between 30,000 and only a few hundred students. Others are located in the centre of a city, while some have their own campus.

Private Institutions
In the UK, there are also private institutions that grant postgraduate degrees. They frequently concentrate on specialised fields like business, management, and law. These organisations might not always be able to confer degrees on their own; instead, they might turn to a partner accredited university.
Higher education in Scotland has a long and illustrious history, with several historic universities dating to the 15th and 16th centuries (the University of St Andrews was founded in 1413). These institutions, which also include the universities of Edinburgh, Glasgow, and Aberdeen, frequently confer an MLitt (Master of Letters) degree rather than the MA (Master of Arts) degree that is typically offered at universities in other parts of the UK. MAs are typically conferred at these Scottish institutions as integrated four-year undergraduate degrees rather than as separate postgraduate degrees.
Wales's universities
At Wales' numerous universities, which range from campus-based Swansea University and Aberystwyth University to city-centered institutions like Cardiff University, there are about 26,000 international students.
Universities in Northern Ireland
Northern Ireland has two universities, Queen's University Belfast and Ulster University, as well as a number of colleges that offer higher education programmes.


University accreditation

In the UK, a degree-level qualification can only be awarded by permission from the Secretary of State, a Royal Charter or an Act of Parliament. This helps you to identify the list of recognised institutions. Universities and some colleges can award degree-level qualifications, but if you are looking to pursue a Masters or a PhD you are more likely to study at a university. There are exceptions, such as arts colleges and business schools – some of which are autonomous, while others are constituents of universities.

Institutional and qualification-level "accreditations" are two distinct categories that are frequently handled by different organisations. For instance, a recognised university will require the necessary professional body accreditation in order to grant a teacher's certification or a medical degree. In any case, the Quality Assurance Agency UK conducts routine external quality assurance reviews of all organisations that grant UK degrees (QAA).
The United Kingdom is made up of four countries: England, Scotland, Wales, and Northern Ireland, as you are probably already aware. These nations each have unique higher education systems with varying degrees of control over legislation, tuition, and funding. Although the quality of universities in the UK is fairly consistent, it is still important to understand the other aspects of the university experience, particularly the availability of postgraduate financing.
Types of master's program in the UK
The UK universities offer various kinds of qualifications at the master's level. Ranging from practical/vocational postgraduate courses to academic and research led programs. Most of the master programs are of one year but research-based masters are usually two years long.
Professional Master's Program - If you want to study master's in the UK to develop a particular skill set, these programs are great in preparing the student for a specific job or sector. They are more vocational in nature requiring a lot of practical/onsite hours. This kind of program involves work placement options of some of the other kinds. Few popular professional master programs are;
Master of Social Work (MSW)

Psychology Masters

Master of Fine Arts (MFA)

Engineering Masters (MEng)

Master's in Business Administration (MBA) or master's in management (MIM)
Academic Master's Program - If you want to study master's in the UK to deepen your knowledge about a particular subject then these programs basically involves advanced study of the subject you have studied in an undergraduate/bachelor's program. It allows you to go a level deep on a certain topic within the same subject. The academic masters can further be divided into 2 types; taught programs - they are usually more structured in terms of classroom teaching and research hours. and research programs - that requires a large amount of individual research. Below are the most popular academic master's program in the UK;
Master of Arts (MA)

Master of Science (MSc)

Master of Research (MRes)

Master of Philosophy (MPhil)

Master of Letters (MLitt)
Popular Specializations for Masters in UK
Here is a list of some of the most popular specializations for aspirants to pursue their masters in UK:

Management

Finance

Computer Science

Data Science

Engineering

English

Political Science

Psychology

Architecture

Medicine and Healthcare

Law

Culinary Arts

Performing Arts

Music
Master's fee in the UK
Studying master's in the UK is relatively affordable than studying for an undergraduate degree in the UK. The reason being the duration of the course. The average cost of a taught Master's degree in the UK is around £15,000, but postgraduate fees may vary vastly between different subject areas, universities and countries. You'll also need to take living costs and other expenses into account.
How much does a Masters programme cost in the UK?
We crunched some numbers and calculated the typical costs for the most common master's programmes in the UK, both domestically and internationally.
Our cost of a Masters guide, which details living expenses as well as other fees related to completing postgraduate studies in the UK, has more information.
The following table mentions the average fees of different types of master's programs in the UK.
Average UK Master's Degree fees:
| | | |
| --- | --- | --- |
| Type | E.g. | International |
| Classroom | MA (Arts / Social Sciences) | £15,097 |
| Laboratory | MSc (Science / Engineering) | £17,493 |
| Research | M.Res / MPhil | £10,000+ |
| Business | MBA | £20,494 |
Apart from the tuition fees for an international student which typically ranges between £16-£20K for the postgraduate program, the monthly cost of living for an international student in the UK can broadly be divided into 5 categories: Tuition fee, accommodation, food, transport and miscellaneous.
Apart from tuition fees, the cost of studying in the UK includes things like accommodation, visas, everyday costs, transportation, and so on. The following are the costs associated with studying in the United Kingdom:
Undergraduate Programs in UK: £8000 to £9000 per year (INR 7-8 Lakh) – up to £30000 (INR 26 Lakh)

Postgraduate Programs in UK: £12000 to £15000 (INR 10-13 Lakh) – up to £35000 (INR 30 Lakh).
While the cost of living in every city depends on your particular preferences, the cost of living in the United Kingdom is determined in the city where you live.
| | |
| --- | --- |
| Kind of Expense | Cost in GBP and INR |
| Fees for Visa Application | £348 (INR 30,529) |
| Housing | £500 (INR 43,863) monthly |
| Transportation | £150 – £200 (INR 13,159 to INR 17,545) monthly |
| Food | £150 – £200 (INR 13,159 to INR 17,545) monthly |
| Clothing and Leisure | £50 (INR 4,386) monthly |
| Telephone and Mobile | £50 (INR 4,386) monthly |
Top Affordable UK Universities for Masters
Your wish to pursue a master's degree in the UK is now a reality thanks to the highly regarded and reasonably priced universities listed below:

| | |
| --- | --- |
| Universities | Average Tuition Fee for PG Programs |
| University of Chester | £9,250 [INR 9.47 Lakhs] |
| Leeds Beckett University | £12,000 [INR 12.29 Lakhs] |
| University of Salford | £9,000 [INR 9.17 Lakhs] |
| University of Wolverhampton | £11,250 [INR 11.47 Lakhs] |
| University of West London | £9,000 [INR 9.17 Lakhs] |
| Anglia Ruskin University | £9,250 [INR 9.47 Lakhs] |
| Glasgow Caledonian University | £11,500 [INR 11.72 Lakhs] |
| Edinburgh Napier University | £7,000 [INR 7.13 Lakhs] |
| Sheffield Hallam University | £9,250 [INR 9.47 Lakhs] |
| University of Central Lancashire | £9,000 [INR 9.17 Lakhs] |
| Liverpool Hope University | £9,250 [INR 9.47 Lakhs] |
| Teesside University | £11,825 [INR 12.11 Lakhs] |
| University of Bedfordshire | £10,500 [INR 10.70 Lakhs] |
| University of Hertfordshire | £11,000 [INR 11.21 Lakhs] |
| University of the West of England – UWE Bristol | £11,750 [INR 11.98 Lakhs] |
| University of Westminster | £12,000 [INR 12.29 Lakhs] |
| Bournemouth University | £13,500 [INR 13.76 Lakhs] |
| University of Dundee | £9,000 [INR 9.17 Lakhs] |
| Ulster University | £12,890 [INR 13.14 Lakhs] |
| University College Birmingham | £9,700 [INR 9.88 Lakhs] |
How Do I Apply to a University in the UK?
After familiarising yourself with the list of renowned universities that offer master's degrees for less than 14 lakhs, let's take a look at how you can apply to the above-mentioned institutions. Students applying to study at a British university must follow a set protocol and meet a predetermined standard of documentation. Here is a step-by-step explanation of how to finish the application procedure to study in the UK:
Research the university and the course

Collect and complete the required documents

Write the statement of purpose

Fill out the application on the UCAS platform

File for Tier-4 student visa.
To ease the financial burden, you can apply for one of the scholarships for studying masters in the UK. All the scholarships are given based on merit, academic record, and other skills. Apart from scholarships, student loans to study in the UK can play a significant role in easing financial stress.
There are also a number of undergraduate scholarships for international students to study in the UK. Majorly, there are three types of scholarships in the UK for international students-
a. Global scholarships

b. Country-specific scholarships

c. University scholarships
Tuition fees aren't the only thing you'll need to take into account while planning to study masters in the UK. Living costs should be an important consideration – accommodation, food and entertainment will cover a large portion of your budget for the duration of your course especially when you are studying in cities like London where the cost of living is quite high. Other postgraduate costs include your health insurance, Visa fees, language tests(IELTS and TOEFL), admission tests (GMAT, GRE) and travel.
Working in the UK after graduation
The UK government announced a new visa programme in 2019 to allow international students to stay in the country and look for work after their studies are complete.
Anyone with a Tier 4 or student visa who completes a UK degree in the summer of 2021 or later is eligible for this programme, known as the Graduate Route. You are permitted to remain in the UK for two years after graduating without having any employment restrictions (or the salary level).
If you have an excellent business idea, you could also apply for a Start-up visa, which is aimed at talented entrepreneurs with sponsorship from their university or from a business organisation.
If you have a student visa, you are permitted to work 20 hours per week during the academic year and an unlimited number of hours during the summer and winter breaks. You cannot, however, perform certain jobs, such as the following:
A trainee doctor

A professional sportsperson

An entertainer

Entrepreneurial activity

Self-employment

Full-time, permanent roles
Documents needed to apply for studying master's in the UK
The application process for studying masters in the UK depends on the course and university. Most of the time, you'll apply directly to the admissions department of the university or through study abroad consultants.
In general, a master's application will require completing the following documents:
Application form

Academic cover letter

Statement of purpose

Academic/professional reference letters

Copies of your degree and academic transcripts

Research proposal (if you're applying for a research Masters like an MPhil or MRes)

English language test results (if applicable) - You can usually find out exactly what score you need by checking the course description (if in doubt, ask the admissions team at your chosen university).
Below are the four main types of English language tests accepted in the UK:
IELTS (International English Language Testing System)

Cambridge Assessment English's C1 Advanced and C2 Proficiency

PTE Academic (Pearson Test of English)

Duolingo
To apply for a UK student visa, check the documents listed below for a seamless process.
letter of acceptance from the university you have been accepted to (CAS)

Proof of funds.

A valid passport and recent photographs.

Details of your university and accommodation.

Report of your health checkup

A valid passport. (keep a page blank for the visa)

Original mark sheets/transcripts
After collecting all the documents, Follow the steps below to apply for a UK student's Visa.
Sign up and submit your visa application form online. It is advisable to check the online appointment calendar to book an appointment. After submission, you will get an email with an application number.

After receiving the email, Pay the fees, and collect the receipt.

Now appear for the visa interview as per the scheduled appointment and submit the necessary biometrics, photograph, application, and other documents.
You will get your tier 4 student visa in 6 weeks time.
You can choose from a variety of STEM courses like Engineering, Medicine and, Management all the more even specializations within Management like Marketing, International Business, Pr & Journalism to figure out which one is the most suitable based on your profile and long term goals.
What's next?
After successfully completing a master's degree from the most renowned and respected higher education institution in the world, you can choose to work and start your professional journey or you can continue your further studies with PhD. Either way, you will be in an excellent position to make the most of your master's degree from the UK. Look out for numerous postgraduate opportunities or book FREE counselling with a UK expert.
Connect with our study abroad partners right away!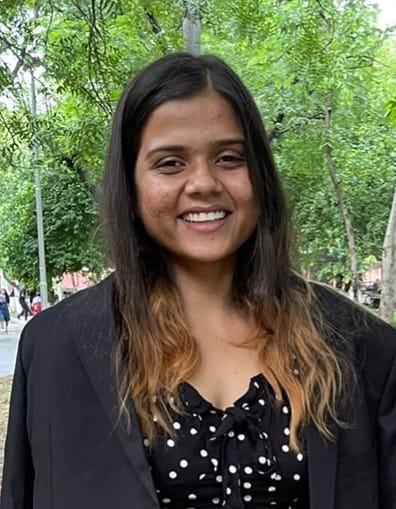 Saumya Singh
Content Writer
Saumya is an enthusiastic reader with a keen inclination toward literature, academics, and marketing. Ideas, strategy, and impact are what keep her belief in marketing intact. Oh, and playing with content is her hobby.