Fine Arts  
Art and Design in the UK
Harsh Ranjan      June 26, 2023
The UK is a world leader in art and design education, with some of the best universities in the field. The country's top art schools offer courses that are both challenging and innovative, equipping students with the skills they need to work in this competitive industry. In addition, UK schools provide a wealth of opportunities for students to get their work seen by key industry figures. If you're interested in studying art and design, the UK is the perfect place to do it.

The UK's art and design colleges are among the best in the world. You can join a top art school in London, Glasgow or Newcastle and get a world-class education that will open up career opportunities all over the globe.

UK art and design colleges offer undergraduate and postgraduate courses in a huge range of disciplines, from animation to product design, and fashion to illustration. You can choose from a wide range of creative specialisations, or study a joint honours degree which combines two complementary subjects.
Why study Art and Design?
The study of art and design is beneficial in a variety of ways. It teaches students how to think creatively and critically, how to communicate visually, and how to work collaboratively. These skills are essential in any field but are especially important in the creative industries.In addition to developing practical skills, studying art and design also teaches students about the history of art and design, and exposes them to different styles and movements. This knowledge can be applied in a variety of ways, from creating new pieces of art to redesigning existing products or services.

There are many reasons to study art and design. Here are just a few:

1. Art and design can help you become more creative and innovative.
2. They can help you develop problem-solving skills.
3. They can improve your communication and teamwork skills.
4. They can make you more visually literate.
5. They can help you understand the world around you better.

In addition to having some of the top universities and higher education programs in the world, the UK is home to several institutions with strong ties to the creative sector, giving its students access to an immersive learning environment. The UK is home to the top art institutions in the world and offers more than 2000 art degrees.
Art and culture in the UK
The nation is home to numerous cities with thriving arts and culture scenes, from Liverpool to London. Students may be confident that this country, wherever they choose to study, offers a wide variety of museums, galleries, and theatres for them to completely immerse themselves in the art they feel passionate about. In addition, the UK is renowned for hosting renowned festivals that honour not only music but also comedy, art, theatre, and other genres. Make the most of your time studying art and design in the UK by attending events like Glastonbury, Fashion Week, and the Edinburgh Fringe and forming relationships with other brilliant people in your field.
Various Creative Career Possibilities in the UK
Since ancient times, the UK has produced some of the world's best artists, including the Beatles, Banksy, and Vivienne Westwood. This opened the door for the top creative sectors in the world for those in the film, theatre, television, and advertising industries who work as creators. By taking art and design courses in the UK, you can pursue a similar path and take advantage of many of the UK's characteristics that helped these brilliant brains achieve success.

1. Reputable Institutions
The UK not only contains some of the best and most well-known creative schools in the world, but also each one offers distinctive programmes that support your growth and development as an artist. There are numerous courses and specialisations offered by both conventional colleges and creatively oriented institutes. These include The Glasgow School of Art, The Royal College of Art, University of the Arts London, and UCL (University College London).

2. Art in Culture
Art is an integral part of British culture, from your traditional paintings to cutting edge design in a variety of mediums. We are a nation that celebrates artistic expression and prides itself on supporting the arts and ensuring there is enough funding for both the general public and children of all ages to learn about and create art.

3. Access to Artwork
There are a huge number of art galleries in the UK, including exhibits of both classic and contemporary works. The National Portrait Gallery, the Royal Academy of Art, and the Tate Modern are among the most well-known museums in the city, while Manchester and Liverpool, two thriving northern cities, feature cutting-edge artwork on show at prestigious venues. Even academic institutions are getting into the art game. The University of East Anglia in Norwich is also the site of the Sainsbury Centre for Visual Arts, which contains works of art that date back more than 5,000 years. Royal Holloway at the University of London in Surrey has its own picture gallery, which even makes the claim to contain a haunted painting.

4. Vibrant passion
For artists, inspiration and passion are two elements that are extremely vital. If you decide to study art and design in the UK, you can discover artistic expression everywhere. There is so much going on, from regional creative events to highly accomplished legendary figures. Shakespearean theatres and underground music festivals are frequently performed on the campuses of UK art universities. Finding others with similar interests to connect with is simple. You'll be given a variety of tools and knowledge to help you thrive as an artist.

5. The value of the performing arts
The UK is home to some of the top performing arts institutions, where planning numerous stage events and performances is given top attention. As a result, those who are talented and passionate about acting, singing, or dancing will succeed in all areas. Before fine-tuning your gift for an ultimate expression, those locations will aid in developing a solid understanding of the theory and history of the creative fields.

6. Music
The UK has a huge selection of musical genres. They have a combination of theory and practise, which suggests that their skills are well-honed and developed. You'll get the opportunity to engage in cultural immersion, during which you'll discover a portion of a new nation, as well as its people, culture, perspectives, food, etc. Living abroad will provide opportunities for many musical genres and variations in musical creativity. Additionally, you'll be able to hone your cross-communication abilities. You'll automatically learn to respect the opinions, philosophies, cultures, and rituals of different nations.

7. The cinematic arts
Students who study cinema will have the opportunity to see firsthand how top-notch movies are made, learning everything from editing to lighting design and narrational image construction. Not only that. You'll get to use unusual art tools including motion-capture technology and excellent HD cameras.

8. Create the career of your dreams
You will undoubtedly benefit from the diverse art and cultural practises there if you approach the creation of your own work of art with a light and flexible attitude. Studying art and science in the UK will help improve your language skills, preparing you to succeed anywhere in the world.

Undergraduate Art and Design courses
There are universities that are the best universities for art and design in the UK. Some of the undergraduate art and design courses that you can pursue in the UK are:
| | |
| --- | --- |
| Course Title | Course Name |
| (BA) | Architecture BA |
| BA (Hons) | Creative and Cultural Industries: art Direction |
| BA (Hons) | Creative and Cultural Industries: Events and Experiences Design |
| BA (Hons) | Fashion |
| BA (Hons) | Fashion Promotion and Communications |
| BA (Hons) | Filmmaking |
| BA (Hons | Fashion Promotion and Communications |
| BA (Hons) | Fashion |
| BA (Hons) | Fine Art |
| BA (Hons) | Fine Art & Art History |
| Foundation Diploma | Art, Design & Media Practice |
| BA (Hons) | Graphic Design |
| FdSc and BSc (Hons) top-up | Historic Building Conversations |
| BA (Hons) | Illustration Animation |
| BA (Hons) | Interior Design |
| BA (Hons) | Photography |
| BA (Hons) | Product & Furniture Design |
Post-Graduate Art and Design Courses in the UK
Some of the Art and Design courses that you can pursue in the UK are:
| | |
| --- | --- |
| Course Title | Course Name |
| MA | Aesthetics and Art Theory |
| MA | Art Business |
| MA | Computer Animation |
| MA | Curating Contemporary Design (in partnership with the Design Museum) |
| MA | Fashion |
| MFA | Fine Art |
| Graduate Diploma | Creative Practice |
| MA | Graphic Design |
| MA | Illustration |
| MA | Interior Design |
| MA | Museum and Gallery Studies |
| MA | Photography |
| MA | Product & Furniture Design |
| MSc | Project Management for Creative Practitioners |
| MA | Sustainable Design |
| MA | Sustainable Fashion: Business and Practices |
Courses and Curriculum
The curriculum has a strong multidisciplinary focus. Students have a variety of options to pick from throughout the course of three years. Similar to a "Buffet Menu," Some courses are "required" in order to make sure that a student completes some from each of the various paths. As a result, it would be necessary to take a language course, a social science course, and possibly some life science courses. These "necessary" courses do not qualify as "advanced level." They give students the chance to discover their own ability and select more challenging courses in the fields where they want to progress their future jobs. Here are some typical subject divisions found in UK universities:

| | |
| --- | --- |
| Humanities | Languages, Literature, Theatre, Linguistics, Philosophy, Religion, Art History |
| Social Sciences | History, World Politics, Sociology, Psychology, Anthropology, Gender Studies, Law, Diplomacy, Economics, Peace and Conflict Resolution, Cybersecurity, and Area Studies (focusing on specific regions of the world). |
| Life Sciences | Chemistry, Physics, Environment Studies, Biology, Geology, etc. |
Flexibility
The benefit of art and design curriculum is its flexibility. It is not necessary for students to declare their "major" during their first year of college. As you proceed, you can make a decision. The benefit is that exposing students to a variety of courses equips them to make adult decisions about how to mould their future jobs. I've had the opportunity to instruct students who have taken Media Studies, Journalism, Law, and Economics courses over the years. One of them landed their first job with Facebook thanks to that combo, and the other one now works for the New York Times! A other student took business, sociology, and data science classes. He currently works for a flourishing Silicon Valley healthcare technology business.

Some universities in the UK include multidisciplinary research institutes; Oxford, for instance, supports studies that combine the humanities and neuroscience. Such uncommon expertise can increase a person's employability on the labour market. The following list of top universities in the UK offers degrees in the liberal arts:

University of Oxford

Cambridge University

Durham University

The University of Birmingham

University of Bristol

University of the Leeds

The University of Surrey

And of course, the very popular:
University College London (which offers 12 options for 'Majors' in Liberal Arts to Study in the UK!)

University of Edinburgh, (Scotland has a College of Arts, Humanities, and Social Sciences which is the university's largest college)



Career prospects after studying Art and Design in the UK
There is a range of career paths that graduates of art and design courses can pursue. Some of the most popular options include working as a graphic designer, web developer, art director, or product designer. However, there are also many other opportunities available for those with the relevant skills and experience.
Some graduates may choose to start their own businesses, while others may go on to work in advertising, marketing, or publishing. There are also plenty of opportunities to work in the creative industries overseas. Whatever route you decide to take, a degree in art and design will give you the skills and knowledge you need to succeed.
Many art and design graduates also choose to pursue further study in order to specialize in an area that they are passionate about. There are a range of specialized courses available, such as fashion design, product design, or multimedia design. Alternatively, graduates can also choose to study for a postgraduate degree in order to become a teacher or lecturer in the arts.

The average salary of an art and design graduate in the UK is £21,000. The art and design graduates are more likely to be employed than graduates from other subjects.

However, some of the best career options for Art and Design graduates are:

Cinematographer (£ 17,383 per year)

Art Framer (£ 21, 049 per year)

Curatorial Assistant (£ 21,112 per year)

Artisan (£ 23, 308 per year)

Art Instructor (£23, 315 per year)

Photographer (£ 23, 858 per year)

Videographer (£23, 863 per year)

Graphic Designer (£24, 399 per year)

Curator (£ 6, 871 per year)

Illustrator (£29, 783 per year)

Gallery Manager (£30 597 per year)
The top undergraduate courses in the UK in Art & Design for Indian students in 2023?

At the UK's art and design universities you will find a wide selection of courses to fit your needs, whether you want to specialise in fine art, graphic design or multimedia subjects. There are many different types of courses available but some of the most popular include:

Product design

Graphic Design

Industrial Design

Fine Arts and Illustration

Architecture
Top universities in the UK for Art and Design courses
The UK is home to some of the most prestigious art and design institutions in the world. With a rich history of creative thought, our universities are ideal places to study art and design courses.

Art and Design courses in the UK are taught by world-class academics who have extensive experience in their field of expertise. This means that you'll be taught by people who know what it takes to make it in the industry, so they can give you the skills and knowledge you need to succeed as an artist or designer.
There are a number of top universities in the UK that offer excellent courses in art and design. The following are some of the best:

The University of the Arts London is known for its exceptional range of creative courses, which include fashion, graphic design, illustration, and product design. The University of the Arts London (UAL) is a world-leading centre for art, design, fashion and communication. UAL's six colleges offer undergraduate and postgraduate programmes that span the full range of art, design, fashion and media disciplines. The University of the Arts London has been voted number one in Art and Design in the QS World University Rankings 2022. The University also achieved a first-place ranking for employability, with 93% of graduates in work or further study within six months of graduation.




The Royal College of Art is another world-renowned institution for art and design, with an illustrious alumni list that includes David Hockney and Tracey Emin.

Especially for postgraduate studies – remains at number one for Art and Design education in the QS University World Rankings by Subject 2022


Nottingham Trent University-

NTU is Ranked 12th in the UK for Art and Design. (The Complete University Guide 2021). - NTU is ranked in the top 15 universities in the UK for Design and Crafts (14th). (The Guardian University Guide 2021).


Goldsmiths, University of London - Goldsmith has a strong academic reputation with famously strong arts and social sciences offerings.




The Glasgow School of Art is one of the most prestigious art schools in the UK and has been training artists and designers since 1845.




University of Edinburgh -

One of the top universities in the world, consistently ranked in the global top 50, and ranks 16th in the 2022 QS World University Rankings.



Other UK universities offering numerous programs in art and design are;
Birmingham City University

Kingston University

Aberystwyth University

University of Westminster
The cost of studying art and design courses in the UK for international students can vary greatly, depending on the institution and the course you choose to study. Some art and design courses at universities in the UK are more expensive than others. Generally, tuition fees for undergraduate programs range from £18,000 to £35,000 per year, while postgraduate programs cost between £20,000 and £25,000 per year.

There are also a number of other expenses that international students should budget for, such as accommodation, food, transportation, and course materials. It is important to note that many universities offer scholarships and financial aid to international students, so it is worth researching what options are available.

There are a number of ways that international students can finance their studies in the UK. Some institutions offer scholarships and bursaries, and students can also apply for loans and grants from the government or private institutions. There are also a number of work-study programmes available that allow students to work part-time during the term time and full-time during vacations.

Scholarships
available to international students for studying Art and Design in the UK
There is a range of scholarships available to international students for studying art and design in the UK. The most common type of scholarship is the tuition fee waiver, which covers the cost of tuition fees for the duration of your course. Other scholarships include living expenses, travel costs, and course-specific awards.

Some of the best scholarships for art and design students are offered by universities themselves. However, there are also a number of external organizations that award scholarships to international students each year. The British Council is one such organization, and it offers a range of scholarships for students wishing to study at a UK university.

Here is a list of the most popular scholarships.
UAL International Postgraduate £5,000 Scholarships - This scholarship provides a £5,000 tuition fee waiver for a full-time taught master's course at one of UAL's Colleges and Institutes.
RCA (Royal College of Arts) scholarships and awards -The majority of scholarships are offered in the first round of MA programme applications. It is strongly recommended that you apply for your programme by the first application round in order to be considered for a scholarship.
Chevening Scholarships- Fully-funded scholarships to undertake any master's course at any UK university.
Commonwealth Scholarships

- For postgraduate students from across the Commonwealth who would not otherwise be able to afford to study in the UK.
Inlaks Foundation Scholarships- For outstanding young Indians to enable them to develop their professional, scientific, artistic and cultural abilities, both abroad and in India. They have joint scholarship arrangements with the Royal College of Arts.



Eligibility Requirements to study Art and Design in the UK
There are a number of eligibility criteria that international students need to meet in order to be accepted onto a course in Art and Design at a UK university. The most important criterion is that the student must have a good level of artistic ability. In addition, they must demonstrate that they have a high level of English language proficiency, and they will also need to provide evidence of their academic qualifications.

As part of the application process, the students are normally required to submit the below-mentioned documents;

Personal Statement

Copy of academic transcript ( officially translated into English)

Copy of English language proficiency -

IELTS for UKVI (Academic) with 6.0 overall and no less than 5.5 in each component.

Copy of passport

Portfolio of relevant work of practice-based courses.
The UK is a really unique destination to practise and study art and design due to its modern approach to higher education, which offers a special and effective blend of academics and creative freedom. With a wide range of highly educated teachers that encourage students to think outside the box, push themselves, explore alternative paths, and carve out a route for themselves, art and design courses in the UK provide students everything they will need to prepare them for a creative profession.

When it comes to studying art and design courses in the UK, there are a few things that students need to remember. The first is that, although the courses are prestigious, they are also extremely competitive. Students will need to have a high level of skill and talent to be accepted onto these courses. The first is that you will need to submit a portfolio of your work with your application. This should include examples of your best work, as well as supporting material such as sketches, notes and research.

You should also make sure that you meet the entry requirements for the course that you are interested in and that you are familiar with the course curriculum. It is also important to research the different colleges and universities that offer art and design courses so that you can find the one that is best suited to your needs and interests.

To apply for a UK student visa, check the documents listed below for a seamless process:
letter of acceptance from the university you have been accepted to (CAS)

Proof of funds.

A valid passport and recent photographs.

Details of your university and accommodation.

Report of your health checkup

A valid passport. (keep a page blank for the visa)

Original mark sheets/transcripts
After collecting all the documents, Follow the steps below to apply for a UK student's Visa.
Sign up and submit your visa application form online. It is advisable to check the online appointment calendar to book an appointment. After submission, you will get an email with an application number.

After receiving the email, Pay the fees, and collect the receipt.

Now appear for the visa interview as per the scheduled appointment and submit the necessary biometrics, photograph, application, and other documents.

You will get your tier 4 student visa in 6 weeks' time.
FAQs
Ques 1. Which university is best for art and design in the UK?

Ans. The top 10 universities to pursue art and design in the UK are:
The University of Oxford.

Newcastle University

University of London

University College London.

University of Wales Trinity Saint David.

University of the Arts London.

The University of Sunderland.

Liverpool John Moores University.

The University of Derby.

Lancaster University.
Ques 2: What subjects do you need to study in art and design?

Ans. The art and design course that you can pursue are,
BSC-Creative Technology.

BA- Fashion Jewellery.

BFA/Ba- Fine Art.

BA-Graphic Design.

BA-History, Communication, and Curation.

BA- Product and Industrial Design.



Ques 3: Are art and design a good courses?

Ans. Yes. Art and Design is a good course to study as it has a lot of job opportunities. The students in art and design get to study subjects that are very broad in nature. Depending on their course, they have the freedom to work in the video game industry, digital advertising, graphic design, production design, interior design, etc.

Ques 4: Where can I study art in London?

Ans. Top 5 art schools in London:
University College London.

Goldsmiths, University of London.

University of the Arts London.

The University of Westminster.

London Metropolitan University.
If you are interested in studying Art & Design in the UK, Book your free session with the experienced advisors of Zoom Abroad. Don't forget to register and create your profile in order to get matched with the best-fit UK university and course. Other than Art & Design programs there are a variety of Master's programs available in the UK. You can choose from a wide array of Engineering, Medicine, and Management courses to figure out which one is the most suitable based on your profile and long term goals.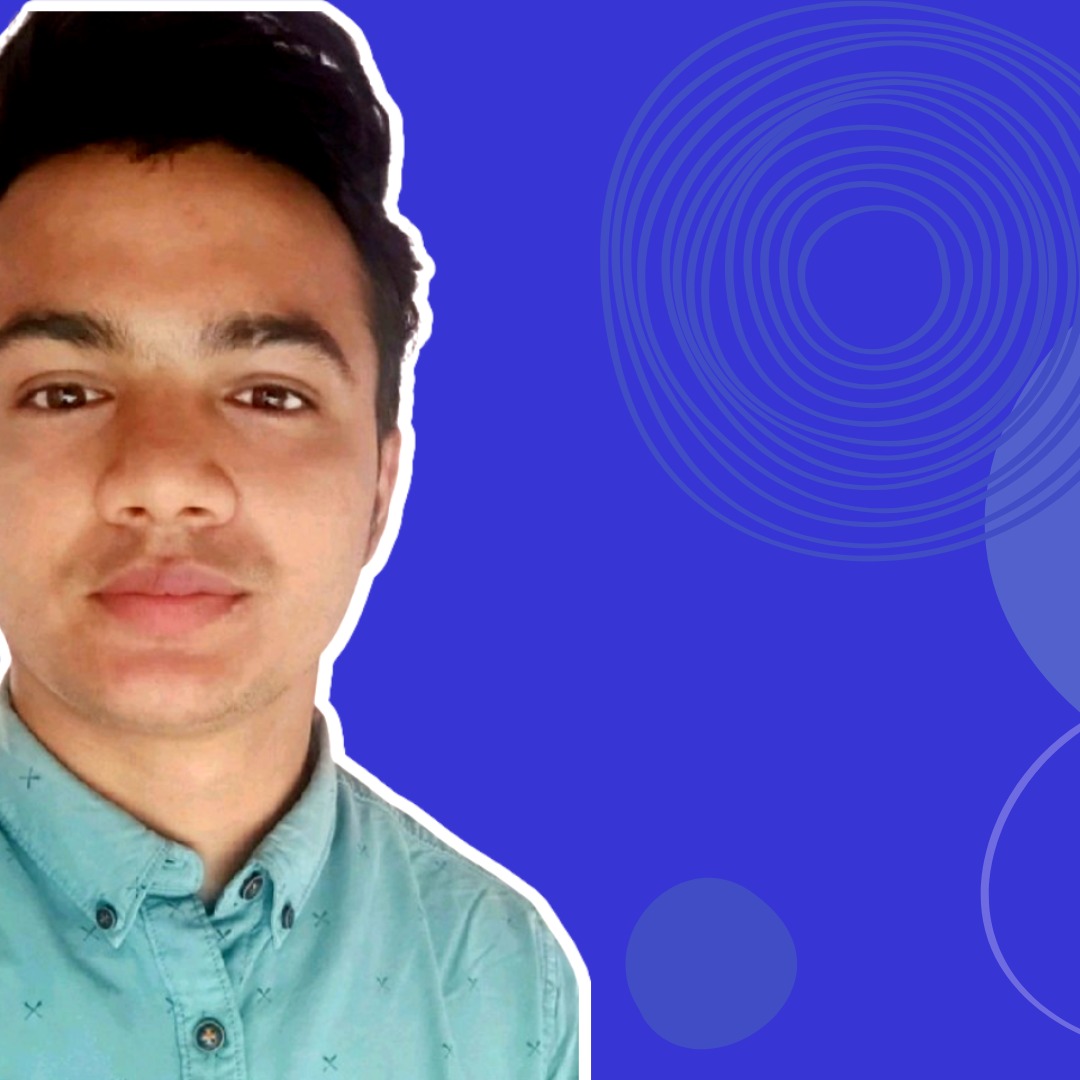 Harsh Ranjan
Digital Mktg. Manager
A seasoned marketer with the ability to craft narratives that elevate brands and drive volume. Harsh loves researching, finding new ways to connect with potential audiences