Fine Arts  
Fashion Design in the UK
Saumya Singh      March 28, 2023
Studying fashion in the UK is not just about theoretical knowledge of fashion. The UK universities prepare their students for the highly competitive and fast-paced global fashion Industry. Students get a chance to explore cultural, economic, social, and ethical aspects of the industry along with an opportunity to create their own products.
Studying fashion in the UK will involve the design, production, and marketing of clothing, which can range from industrial to leisure goods across various sectors.
A Fashion Design degree from a UK university requires students who possess innovative thinking, creativity, and competence. Students will be offered a broad introduction and understanding of the overall design process while learning to review and appraise their own creative design style in regard to fashion and creative industries. Fashion is undoubtedly a competitive field and because of that many courses in the UK offer internships and work placements, along with regular industry visits.
A Glance: Fashion Designing in the UK
Course Duration

3 years for BA (Hons)

1-2 years for Masters

Tuition Fees

Approx Annual

Bachelors

13,000 GBP (12,59, 491 INR)

Masters

13,500 GBP (1307933 INR)

Admission Eligibility

Bachelor's degree 10+2 passing certificate or high school from a registered educational institution with 50-70%, and the GPA of 3.0.

Master's degree: Students must provide an honors degree or certificate in a related field of study with a 60-70%

Average Salary

Around 35,000 GBP (33,65,257INR) annually

Highest paying jobs

Fashion Marketer, Retail Buyer, Retail Merchandiser, Quality Controller, and other
Why study Fashion Designing in the UK?
Students who earn a fashion design degree from a UK university can learn all there is to know about the global fashion industry. The creation, marketing, and sale of apparel as well as a variety of other products ranging from industrial to recreational items are all covered in UK fashion design programmes. Students who wish to enrol in fashion design programmes in the UK must be capable, imaginative, and original thinkers. More reasons for studying fashion design in the UK include:
Because the fashion industry heavily relies on networking, location is crucial when it comes to fashion design. The student's selection of location for fashion courses in the UK is therefore very important.

You can choose from a variety of fashion courses if you want to concentrate on the business and managerial side of the industry, costume design, or textiles.

Best-ranked Universities The UK fashion design courses are offered by some top QS ranked universities. These institutions guarantee top-notch instruction across the board.


Top Universities in the UK for Fashion Design
Top colleges in the UK offer fashion design programmes to overseas students who want a top-notch education and hands-on experience. Among them are:
Loughborough University

University of Central Lancashire

Kingston University

London Metropolitan University

Staffordshire University
Let's go over each university's fashion design program in depth one by one:
Loughborough University
Fashion design is offered as a course at Loughborough University, and it is taught by a dedicated group of academics and industry professionals. The course will provide students with a wealth of priceless experiences that can aid in clarifying their ideas and approaches to clothing design. Being around by other creatives who share your interests throughout the School of Design and Creative Arts will also motivate you to attempt new things and research cutting-edge concepts.
Type

Public

QS Ranking 2023

256

Program Offered

Bachelors

BA in Fashion Design and Technology- 3 years

Program Fees (Annual)

Approx

Bachelors

20,750 GBP (20,10, 342 INR)
Central University of Lancashire
The top university in the UK that offers a degree in fashion design is the University of Central Lancashire. The institute has strong partnerships with more than 150 global companies. The close relationship facilitates faculty hiring by illustrious fashion firms. You have the option of doing a work experience in the third year or moving on to the final year and earning your degree in three years. The best aspect is that you'll have the opportunity to work on briefs whose results are relevant to your professional aspirations and build a good portfolio.
Type

Public

QS Ranking 2023

801-1000

Program Offered

Bachelors

BA in Fashion Design - 3 years

Masters in Fashion Design- 1 year

Program Fees (Annual)

Approx

Bachelors

13,000 GBP (12,59, 491 INR)

Masters

13,500 GBP (1307933 INR)
Kingston College
The oldest university is Kingston University. It provides a fashion design education of the highest caliber. The course has a strong emphasis on radical transformation and design development. You will discover how cultural, social, critical, and historical studies affect design throughout the course. Kingston School of Art offers frequent workshops and specialized fashion design studios where you can practise sketching, 2D to 3D conversion, knitting, and other techniques.
Type

Public

QS Ranking 2023

601-650

Program Offered

Bachelors

BA (Hons) in Fashion - 3 years

MA in Fashion Design- 1-year

Program Fees (Annual)

Approx

Bachelors

16,200 GBP (15,69, 520 INR)

Masters

22,900 GBP (22,18,6423 INR)
London Metropolitan College
Students at London Metropolitan University have the opportunity to receive instruction from fashion experts in real fashion studios. You will gain the information and skills necessary to start a career in fashion through the program, which covers everything from pattern-making and design to consulting and research. This fascinating degree explores the ever-evolving topic of fashion through visual study, design media, pattern cutting, draping, and sewing.
Type

Private

QS Ranking 2023

801-1000

Program Offered

Bachelors

BA (Hons) in Fashion Textiles - 3 years

MA in Fashion Marketing and Management- 1 year

Program Fees (Annual)

Approx

Bachelors

14,500 GBP (14,04, 817 INR)

Masters

4,590 GBP (44, 4697 INR)
Staffordshire College
One of the top colleges that offers degrees in fashion design is Staffordshire University, which guarantees that its students acquire knowledge and proficiency in a range of subjects, including communication, fashion technology, and the fundamentals of the fashion industry. Following that, students can choose to specialise in a field that will affect their future. Collaborations, placements, and live projects are extensively emphasised in the fashion designing course to aid in the development of our students' fashion abilities.
Type

Private

QS Ranking 2023

NA

Program Offered

Bachelors

BA (Hons) in Fashion Textiles - 3 years

Program Fees (Annual)

Approx

Bachelors

14,500 GBP (14,04, 817 INR)


Fashion Designing Program Overview and Course Curriculum in the UK
In the UK, there are master's and bachelor's degree opportunities for those interested in fashion design. Courses give students a thorough understanding of creative cutting, clothing fabrication, design, and other topics. Additionally, they will learn about marketing and customer awareness.

Courses Offered under Fashion Designing Course in UK
BA (Hons) in Fashion Design - 3 years

MA in Fashion Marketing and Management- 1 year

MA in Fashion Design- 1 year

BA (Hons) in Fashion Textiles - 3 years

Subjects Covered under Fashion Design Course
Garment Construction and Technology

Research Strategy

Principles of Fashion Marketing and Merchandising

International Trade Operations and Documentation
What students must look for in a fashion school?
The best-fit fashion university for some students might not essentially be a best-fit for the other one. Students must consider the below pointers while narrowing down the options.


Location - The student's choice of location to study fashion courses in the UK is critical because this industry runs on networking. Studying fashion in London will put students in direct contact with the fashion and glamour world. Graduate Fashion Week provides international exposure to fashion graduates. The show aims to bridge the gap between education and employment.





Available fashion courses - Do you want to focus on the business and management part of the business or do you want to specialize in a particular area like costume design or textiles. Make sure the choice, of course, fits the long-term objective of the student.





Industry connections - mainly students must look for universities that offer industry placements with the known fashion brands or big corporates where students can work in the future.





Global ranking - A globally recognized university and a vast alumni network can be a great asset for the students. This can clearly give the added advantage to students who are looking to apply for jobs and even starting their own brand.
Job prospects for a Fashion graduate in the UK?
The fashion industry keeps upgrading with more new faces and ideas showcased globally. Every country has its glamour industry offering better careers to aspirants and the United Kingdom is one of them. More and more students pursue fashion designing courses in UK where they get complete insight about the industry works and career scope ahead for them.
When it comes to the fashion design degree in UK, students learn about the design, production, and marketing of clothing. Students who want to study fashion design at a UK university must be competent, creative, and imaginative thinkers.
Fashion degrees teach transferable skills such as communication, presentation, and research as well as how to be creative with raw materials and how to succeed in a hyper-competitive environment.
Talking about particular job roles apart from being a fashion designer, the fashion graduates can also work as merchandisers, textile technologists, fashion journalists,s and even PR managers.
Several companies in the UK offer graduate schemes in particularly in fashion-related courses.
How much do the Fashion graduates earn in the UK?
82% of the fashion graduates in the UK find employment within a few months after their graduation. The rest of them either start their entrepreneur journey or sign up for the higher degree courses within the Fashion domain.
An average salary of a fashion graduate in the UK varies between £16K - £35K/month.
| | |
| --- | --- |
| Job Role | Average Monthly Pay |
| Fashion Marketer | 23,000 GBP (2518982 INR) |
| Retail Merchandiser | 36,000 GBP (34,61,407 INR) |
| Textile Designer | 23, 673 GBP (22,76,164 INR) |
| Visual Merchandiser | 23251 GBP (22,35,588.62 INR) |
Entry requirements to study fashion courses in the UK.
Usually, high academic scores are not required in any specific subject to study fashion courses. However, a minimum score of 6 is required for IELTS. Students must also submit a portfolio of their designs and ideas along with a CV, Cover letter, and original mark sheets. Some top universities might also take interviews to decide on the fitment of the applicant for a particular course.

Students must meet specific eligibility requirements in order to enrol in fashion design courses in the UK. Several of these are listed below.
Educational Qualification

English Language Proficiency Test Scores

Work Experience

Passport & Student Visa
Here is a thorough analysis of them:
Requirements For Bachelors Degree
Students need to have a high school diploma from an accredited institution with a grade point average of 3.0 and a 10+2 passing certificate.

For GCSE (SL equivalent) and A level (HL equivalent) Math requirements, certain institutions may additionally accept Mathematics: Analysis and Approaches (AA) and Mathematics: Applications and Interpretation (AI) as subjects.


Requirements For Masters Degree
Students must provide an honors degree or certificate in a related field of study with 60-70%

Students may ask to provide their digital portfolio having the evidence of skills required for this course.



1. English Language Proficiency Test Scores
For the fashion design degree in the UK, international students must submit their TOEFL, IELTS, or comparable English language exam scores. The minimum test score needed to study in the UK for the English language is:
IELTS- 6.0

TOEFL- 93-101

PTE- 62
2. Work Experience
For master's or undergraduate courses, universities may ask for work experience. So having 2-3 years of work experience in the fashion industry will work.
3. Passport & Student Visa
Obtaining a visa and passport are a must for international students who want to secure admission to any foreign institution. To study at UK universities, you must have a UK student visa for application. Make sure you can apply for the visa at least three months before traveling to the country.


4. Documents Required for Fashion Designing in the UK
The following are important document specifications required for fashion designing courses in the UK:
Academic Transcripts

Institutional Certificates Original

Scorecards of ELP and GRE or GMAT

Statement of Purpose (300 - 500 words)

Two or three letters of recommendation

Resume or CV with any voluntary experience

A valid copy of your passport

Proof of Financial Resources

Proof of living and study expenses

To ease the financial burden, you can apply for one of the scholarships for studying fashion in the UK. All the scholarships are given based on merit, academic record, and other skills. Apart from scholarships, student loans to study in the UK can play a significant role in easing financial stress.
There are also a number of undergraduate scholarships for international students to study in the UK. Majorly, there are three types of scholarships in the UK for international students-
a. Global scholarships

b. Country-specific scholarships

c. University scholarships
Scholarships

Awarded to

BA Scholarship

BA students by the British Fashion Council

Amount- 3096.49 GBP (3,00,000 INR)

JACK & JONES Scholarship

students enrolled for the fashion design course

Amount- 1000 GBP (96,8,83.96 INR)

University of Newcastle Vice Chancellor's Excellence Scholarship

students pursuing masters in fashion design courses in the UK universities

Amount- 50% waiver in fees

Trendhim Talent Scholarship

Indian applicants pursuing fashion design course

Amount- 2300 GBP (22, 2833 INR
What degree options are available in fashion courses?
The undergraduate degree is mostly of 3 -4 years and below are the degree options offered by the UK university.
BA Fashion Marketing

BA Fashion with Journalism

BA Fashion Technology

BA Fashion
The postgraduate degree options in the Fashion domain include;
MA in Fashion

MA Fashion Journalism

MA Creative Entrepreneurship

MA in Textiles

Fashion Management and Marketing

Fashion Media Production

Fashion Photography
How much does it cost?
The tuition fee for studying for an undergraduate fashion degree from a UK university will range something between £17K to £20K/year. Postgraduate tuition fee ranges between £20K- £25K.
Best universities to study fashion courses in the UK:
Central Saint Martins

De Montfort University

Kingston University

London College of Fashion

The University of Salford.
Apart from the tuition fees for an international student, the monthly cost of living for an international student in the UK can broadly be divided into 5 categories: Tuition fee, accommodation, food, transport and miscellaneous which is around £800-£1000/month.
Admission Procedure for Fashion Design Schools in the UK
Students interested in fashion design programs in the UK must adhere to the following admissions requirements:
Visit the official website and look for the universities in the UK that offer fashion design programs.

Complete the online application and send in the needed payment after being selected.

Verify all the documents you'll need for the application process before the deadline, then upload them online.

If your application for master's in marketing programs at the colleges you've applied to is approved, you'll get an email from those institutions.

Get ready for the rounds of university interviews.

You will receive an acceptance letter from the school you applied to, and you must submit the confirmation letter within the deadline.
In the UK, the typical annual cost of living for students is about 2,500 GBP (INR 2, 39,163). The cost of living is influenced by the area and the total number of years you are enrolled in classes.
| | |
| --- | --- |
| Facilities | Cost Per Month |
| Accommodation | 1,500 GBP (1,43,473 INR ) |
| Food | 200 GBP (19,129 INR) |
| Transportation | 45 GBP (4,302 INR) |
| Study Materials | 2,000 GBP (1,91,117 INR) Annually |
Other popular universities in the UK for fashion courses are;
Trinity Saint David

University of Edinburgh

University of Staffordshire

Loughborough University

Bucks New University

University of Central Lancashire

Nottingham Trent University

University of Dundee
To apply for a UK student visa, check the documents listed below for a seamless process.
letter of acceptance from the university you have been accepted to (CAS)

Proof of funds.

A valid passport and recent photographs.

Details of your university and accommodation.

Report of your health checkup

A valid passport. (keep a page blank for the visa)

Original mark sheets/transcripts
After collecting all the documents, Follow the steps below to apply for a UK student's Visa.
Sign up and submit your visa application form online. It is advisable to check the online appointment calendar to book an appointment. After submission, you will get an email with an application number.

After receiving the email, Pay the fees, and collect the receipt.

Now appear for the visa interview as per the scheduled appointment and submit the necessary biometrics, photograph, application, and other documents.
You will get your tier 4 student visa in 6 weeks time.
Frequently Asked Questions

Ques 1. What credentials are required to work as a fashion designer in the UK?
Ans. In the UK, you need a bachelor's or master's degree from a reputable university to work as a fashion designer.
Ques 2. Is fashion design in the UK a field with enough potential?
Ans. Graduates in the fashion industry can choose from a variety of careers, including design, illustrator, textile design, buyer, and others.
Ques 3. Are there enough scholarships available to cover fashion design courses in UK?
Ans. Yes, many universities offer scholarships or grants for students pursuing fashion design courses in the UK.
Ques 4. Why is the UK so apt for fashion?
Ans. The spirit of UK fashion is distinctive and inspires people all around the world. The UK is known for its innovative trailblazers and expert workmanship from its top designers.
Ques 5. Is GMAT/GRE score compulsory for fashion design in the UK?
Ans. Not all universities demand GRE scores, but GMAT for masters is compulsory.
Zoom Abroad is a great platform that can help you find the best fashion program for you in the UK. Register here and create your profile today to get matched with the best-fit fashion programs offered by the top UK universities. Book a 30 mins FREE consultation with an expert advisor today. Other than Fashion there are a variety of STEM courses available in the UK. You can choose from Engineering, Medicine and, even Management to figure out which one is the most suitable based on your profile and long term goals.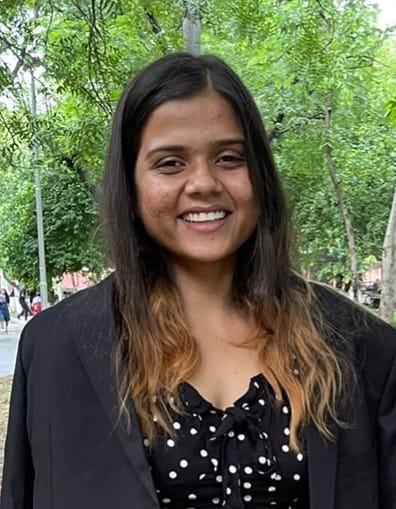 Saumya Singh
Content Writer
Saumya is an enthusiastic reader with a keen inclination toward literature, academics, and marketing. Ideas, strategy, and impact are what keep her belief in marketing intact. Oh, and playing with content is her hobby.