Business Management  
Accounting and Finance in the UK
Harsh Ranjan      July 20, 2021
Accounting & Finance involves the concepts of money, business and management, with an emphasis on professional careers in these areas. Accounting narrates the information analysis for different aspects of a business, while finance primarily concerns a business' monetary funds.
Studying Accounting & Finance could be the ideal choice for you if you enjoy maths and want to apply its principles in the business, whether that's management, business law or economics.
You'll also enjoy:
Excellent graduate schemes and work prospects – studying Accounting & Finance could give you the opportunity to work for an established company with a structured training programme and clear career progression.
The scope to work in any industry – businesses in every sector need someone to crunch their numbers. Hence it's not sector-specific.
Internationally diverse cohort - Subjects that come under the broad range of Business and Administrative Studies, including Accounting & Finance, benefit from the most culturally diverse student cohort of all. Over 55,000 of the UK's students in this area come from overseas. A diverse cohort will not only give you a global mindset but can provide you with an international network of contacts.
Joint degrees - Accounting & Finance complements other subject areas well, particularly those which fall under the large umbrella of business. A number of UK universities offer Accounting & Finance joint honours degree courses so you have an option to explore other passions. So whether you want to become a businessman or an accountant with a second language (mostly useful in a global marketplace), there's plenty of combinations to choose from.
Real-life application- Accounting & Finance degrees often take a favourably practical approach. Universities ensure that their students learn by doing through virtual or real-life opportunities to manage business accounts. Many Accounting & Finance courses have an optional placement year, so you'd come out of university with a degree and a year of industry experience.
Career options and average salary of accounting and finance graduate in the UK
Opportunities are widely available with:
accountancy firms
building societies
high street banks
insurance companies
investment banks
management consultancies
public sector employers.
The main graduate recruiters are large multinational accountancy firms. They use large-scale recruitment campaigns to attract the most promising graduates and have high entry requirements. There are also opportunities in small to medium-sized enterprises (SMEs) that specialise in a particular type of work or local area.
In the UK, a cluster of public sector jobs is also available in central London with others available nationwide. Because of the broad nature of this profession, employment opportunities are available at a range of different companies and sectors and salaries can be highly competitive.
Average starting professional salary: £22,000/annum
Average starting non-professional salary: £18,000/annum
Accounting and Finance entry requirements for the UK universities
Application to accounting and finance courses in the UK universities generally need students to have a strong background in mathematics and a good score in English subjects.
Entry requirements will be different from university to university. Top ranking universities in the UK will have higher entry requirements than others. An international student will need to meet the English Language Requirements to get a Tier 4 (General) student visa.
Entry Requirements for Students from India
Undergraduate:
Students who completed Higher Secondary School Certificates at the end of Standard XII will usually be eligible for entry to the first year of undergraduate courses.
A typical offer will be made on the grade range from 80% (equivalent to ABB at A-Level) to 90% (equivalent to A*AA at A-Level)
Postgraduate:
Students who have completed a minimum of a three-year degree and who have obtained first class at a reputable university are considered for direct admission in postgraduate study.
The standard requirement for entry to a postgraduate taught master's programme is an undergraduate degree that is equivalent to a UK upper second-class degree (also known as a 2:1).
Further study
Accountancy and finance graduates often go into posts that require further professional accountancy qualifications, such as the:
Association of Chartered Certified Accountants (ACCA) qualification
Chartered Institute of Management Accountants (CIMA) professional qualification
Association of Accounting Technicians (AAT) qualification.
Cost of studying Accounting and Finance in the UK
Irrespective of the degree, the costs of pursuing a degree is never cheap.in the UK. However, the costs that come with a degree in accountancy and finance in the United Kingdom is well worth the experience, exposure and accreditation that they offer with the degree. The top universities which offer accountancy and finance courses in the United Kingdom, along with their tuition fees for international students, are:
Bath University – £17,700/year (top university of choice for accounting and finance)
Loughborough University – £17,500/year (second top university for accounting and finance)
Leeds University – £17,500/year
Strathclyde University, Scotland – £14,050/year
Buckingham University – £15,400/year
On average, the cost of studying accounting and finance in the United Kingdom is £17,000 a year. Duration of study is between three to four years depending on whether the university offers a work placement as part of the graduation requirements, along with your personal choice.
Other top UK universities to study accounting and finance courses are:
University of Leeds
University of Glasgow
University of Bath
University of Strathclyde
Loughborough University
London School of Economics
University of Birmingham
University of Chester
University of Warwick
University of Exeter
Scholarships available for studying Accounting and Finance in the UK
Every year, UK and Indian governments, universities and private organisations make a limited number of scholarships available to students who wish to study in the UK.
Because of the limited availability, competition can be aggressive. Some scholarships are for students who need financial support to study in the UK, and some are for academic excellence, but all will enable you to ease off the financial burden of how to cover the expense of studying in the UK.
Popular Scholarship Programmes for Indian Students;
British Council
Chevening UK Government Scholarships
Tata Scholarship
Fulbright-Nehru Master's Fellowships
Fulbright Fellowships
Erasmus Scholarships
Royal Society Grants
Hubert-Humphrey Scholarships
The Mahatma Gandhi Scholarship Programme
Commonwealth Academic Fellowships
Commonwealth Split-site Doctoral Scholarship
To apply for a UK student visa, check the documents listed below for a seamless process.
letter of acceptance from the university you have been accepted to (CAS)
Proof of funds.
A valid passport and recent photographs.
Details of your university and accommodation.
Report of your health checkup
A valid passport. (keep a page blank for the visa)
Original mark sheets/transcripts
After collecting all the documents, Follow the steps below to apply for a UK student's Visa.
Sign up and submit your visa application form online. It is advisable to check the online appointment calendar to book an appointment. After submission, you will get an email with an application number.
After receiving the email, Pay the fees, and collect the receipt.
Now appear for the visa interview as per the scheduled appointment and submit the necessary biometrics, photograph, application, and other documents.
You will get your tier 4 student visa in 6 weeks time.
Zoom Abroad is a great platform that can help you find the best Accounting and Finane program for you in the UK. Register here and create your profile today to get matched with the best-fit programs offered by the top UK universities. Book a 30 mins FREE consultation with an expert advisor today. Other than Accounting and Finance there are a variety of STEM courses available in the UK. You can choose from Engineering, Medicine and, even Management, Economics, Fashion Design and, even Law to figure out which one is the most suitable based on your profile and long term goals.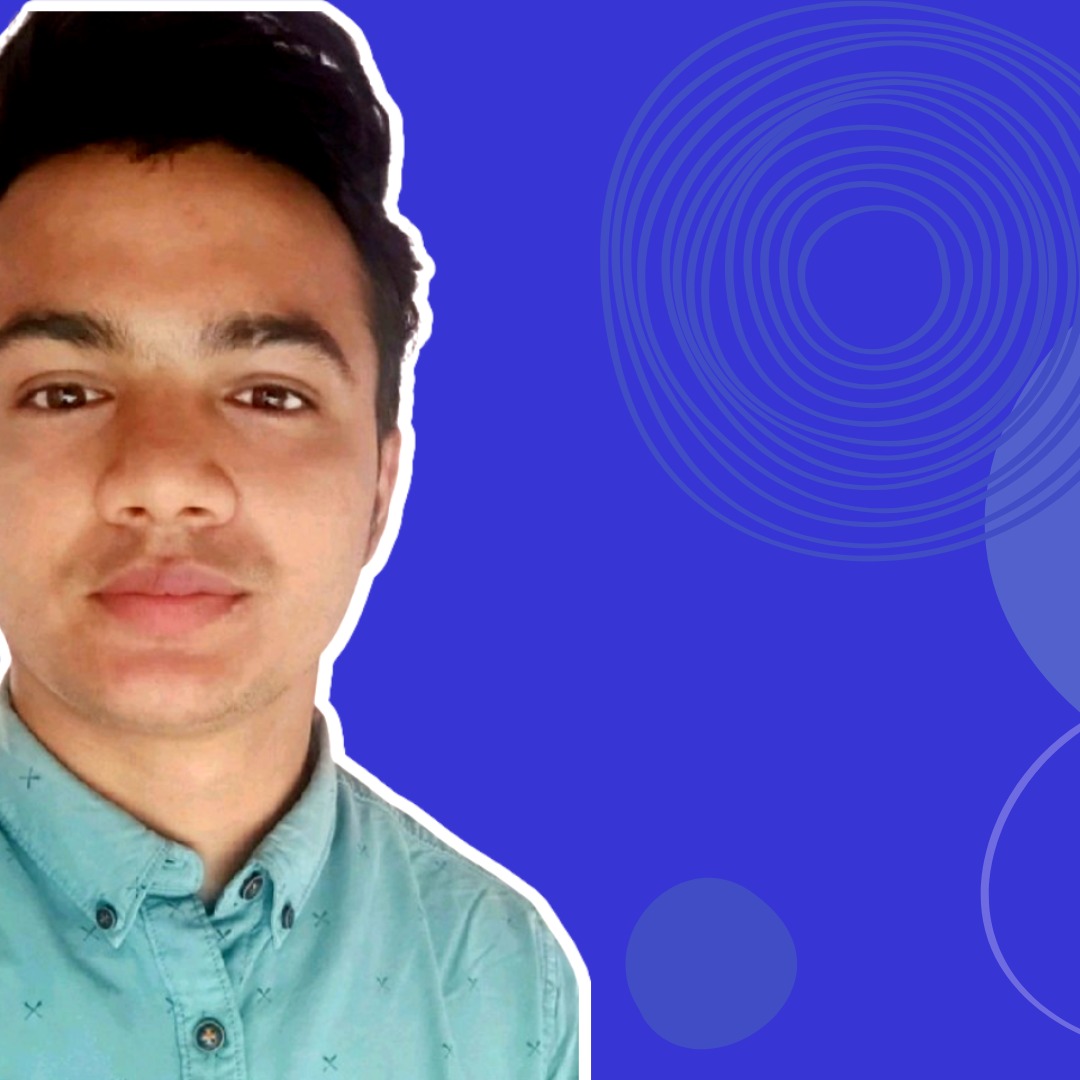 Harsh Ranjan
Digital Mktg. Manager
A seasoned marketer with the ability to craft narratives that elevate brands and drive volume. Harsh loves researching, finding new ways to connect with potential audiences