Scholarship  
UK Scholarships for International Students
Saumya Singh      February 08, 2022
About this article
Students who wish and desire to study in the UK know that it does not come easy. Studying in the UK can be added as a prestigious achievement for an international student. The experience of studying in the oldest universities of the world with world-class facilities, faculty, living in cities with one of the highest employment rates and plenty of opportunities is very inviting.
A major hurdle most students face when considering to study in UK is finding the right course and university based on their requirements and eligibility. Top universities have very specific requirements to meet, from consistent high past performance of the student to excellent extracurriculars and additional skills that a student should learn and possess. All the hard work and perseverance is paid off when the student receives the letter of acceptance in hand, making it all feel worth it in the end.
All good things come with a good price tag! Similarly, good quality education comes with a good price to pay, more than just hard work, it comes with a lot of financial pressure on students and their parents to arrange their tuition and cost of living in the UK which is not easy on the pockets for many families.
One of the major reasons to consider studying in the UK is that there is a scholarship or financial aid option for everyone and anyone. The UK Government and universities have a number of scholarship opportunities that they provide to international students.
Before discussing the types of UK scholarships for international students, let us see a few top universities and their range of tuition costs:
University College London (UCL) – 19,720 to 28,610 GBP/Year

Imperial College London – Starts from 21,000 GBP/Year (Differs from course to course)

The University of Edinburgh – 19,000 to 42,000 GBP/Year

The University of Manchester - Starts from 18,000 GBP/Year (Differs from course to course)

Kent Business School – 16,800 to 46,000 GBP/Year

King's College London – Starts from 20,000 GBP/Year (Differs from course to course)
The above universities are considered to the topmost universities have a variety of courses to offer to its students, from Science to Business courses, all of it can be found on their websites and the tuition cost of the same too.
Pound (GBP) is one of the strongest currencies in the world, which makes it all the more difficult to afford heavy tuition costs to be paid in the UK Universities, but that is surely not a good enough reason for deserving students to back down and settle for less and opt for low tuition cost universities.
Students should know all the funding options that are available to them. Let us explore a little about the popularly known UK Scholarships that are offered to international students:
1. The Chevening Scholarships:
As a student, if you are academically a scholar, with good potential leadership qualities then this is the scholarship you should apply for.
If you have great academic results and Extra circular certificates of having received leadership awards then this individual scholarship offered by the UK government should be your first option for obtaining financial support.
The scholarship program offers financial support for a one-year Master's degree at any leading university in the UK. The scholarship is a chance to live and study in the UK culture, where future decision-makers are born academically. The British Embassies personally selects only 1500 recipients globally for the Chevening Scholarship every academic year.
2. Euraxess UK:
The Scholarship, Euraxess UK is an online portal for international researchers who wish to support their careers in the UK and national researchers who wish to travel abroad for their research. The Scholarship is managed and sponsored by the British Council.
The Euraxess Scholarships and Funding supports researchers at all and any level, be it First stage researcher (Postgraduate), Early researcher (Postdoctoral) or Experienced stage researcher (after 6 years post-doctorate).
The online portal can also be used for other career-related information for researchers looking for jobs and work in the UK.
3. The Commonwealth Scholarships:
The Commonwealth Scholarships Commission (CSC) is known for awarding multiple scholarships and fellowships to students studying various courses;
Commonwealth Scholarship for Masters'

Commonwealth Scholarship for PhD courses

Commonwealth Scholarship for Distance Learning Courses
The Scholarship is awarded to students coming from Low- or Middle-income Commonwealth countries, students with good potential and excellent academic results but who are unable to support themselves financially can opt for this scholarship. The complete list of scholarships is available on the official website of Commonwealth Scholarships.
4. The Royal Society Grants:
The Royal Society Grants are for ambitious scientists who wish to join the fellowship of the oldest scientific academy in the world. The Royal Society believes in 3 goals:
To support international collaborations of science

To promote and encourage excellence in science

To prove the significance of Science in today world
The Royal Society offers various grants and awards to brilliant and aspiring scientists and science researchers. The complete list is available on their official website.
5. UK University Scholarships:
Top UK universities provide funding to competent students after their secure their admission who require financial support, based on their academic achievements and excellence. The top universities that provide scholarships/funding:
University of Cambridge

University of Oxford

Imperial College London

King's College London

London School of Economics

University College London (UCL)
The official websites of these top universities keep the students well informed about their financial aid terms. The students can check out the fees or financial aid section on their website to know more about the courses in which they provide scholarships and terms and conditions for the same.
Earning a scholarship to study with the top Universities in the UK is not impossible to achieve, however, the right advice and guidance by the right education expert will surely help the student get past it successfully.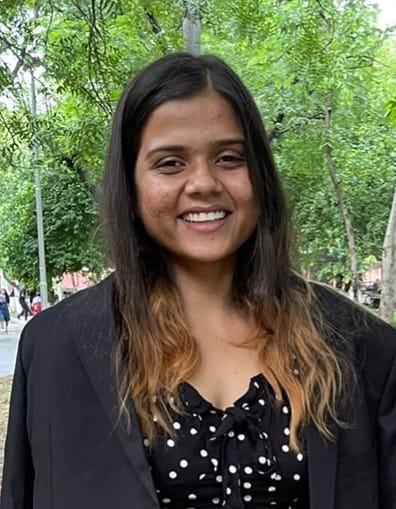 Saumya Singh
Content Writer
Saumya is an enthusiastic reader with a keen inclination toward literature, academics, and marketing. Ideas, strategy, and impact are what keep her belief in marketing intact. Oh, and playing with content is her hobby.