Tips  
Tips for writing your SOP - Statement of Purpose
Saumya Singh      December 19, 2022
About this article
If you are looking to study abroad then by now you would have come across people telling you that you need a very good SOP (Statement of Purpose) along with your resume and application. If you still don't know what a SOP is or how to write a good SOP then don't worry, we got you covered.
SOP is a personal essay that you attach with your application to make a case for yourself when you apply to a college or a university. If you are applying for 5 different universities then it is very important that you create a unique SOP for each one of them. This is because every university or college would look at students in different light and hence your SOP must reflect accordingly.
From the universities' point of view, it helps them to decide which candidate is really interested in the program, their ability to pursue the program successfully and how they will be able to contribute to the university. A good SOP will talk about your attitude, ambition, your clarity of thought and your personality. It will help you to balance out the equation even if you have a low GPA or average test score. Checklist of things that must be included in a SOP:
Self-Reflect:
Start off with a good introduction about yourself, what you have achieved, what your dreams are, why you chose a program and why you want to study at this specific university. You must also justify why you have chosen that country over others. They would be interested in knowing what others think about their university and country. Don't give generic answers, rather do some research about the course and the university and make sure you make it specific to them to have a good impression from the university.
Past experiences:
At this point talk about what you have achieved so far, what are the challenges that you have faced, how you overcame them and how that has changed you as a person. Think of it as storytelling, however, unlike a novel it must be short and to the point. If it is interesting, then it will pique their interest if not they may move on to others. Don't fall short in selling yourself.
Career goals:
At the end of the day, a good education is a pathway for a great career. Always make sure you tell about what your career goals are and how this program will help you to achieve those goals. Make sure to include your dreams, where you want to see yourself at different stages of career and so on.
Extracurricular activities:
Your SOP is not a report only about your academic achievements, talk about your other interests too. This could be music, arts, sports, adventure etc. This will help university to see you as a person of enormous talent and will help them see you from a different perspective.
Conclusion:
Conclude by thanking them for giving an opportunity to apply and how thankful you will be if you get the chance to study there and how it is a dream of yours to study in that university. Being polite and formal will help you a lot.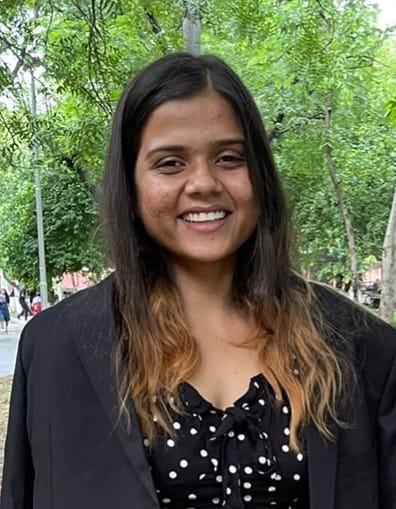 Saumya Singh
Content Writer
Saumya is an enthusiastic reader with a keen inclination toward literature, academics, and marketing. Ideas, strategy, and impact are what keep her belief in marketing intact. Oh, and playing with content is her hobby.