Country  
Study in UK: Student Visa Application Process and Checklist
Saumya Singh      December 19, 2022
About this article
Any student who wishes to study in the UK, is required to first obtain the student visa to enter the country. If your age is 16 years or more and want to study in the UK, then the visa which you need to apply for is the Tier 4 (General) Student Visa. You may apply for this up to three months before the start date of your course, but many students do not realize how long this process can take, so it's a good idea to leave plenty of time to do your research and plan.
However, before applying to the UKVI (UK Visa and Immigration) you should obtain the acceptance letter from the university you wish to study in, showing that you have been accepted in their program. The UK student visa application is to be made to the nearest VFS Application Centre. The application fee for (Tier 4 General) UK student visa is £322. You will need to submit originals of all financial and academic documents at the visa application centre.
Below is a step by step explanation of the process for application of the visa:
1. Apply for the UK student visa online, by visiting the UK government website for visa and immigration in India – VFS Application Centre.
2. Once the visa application centre has received your application, you will be given an appointment. You will be required to show up with your appointment letter, all application documents from the host university along with a valid passport with at least 1 page blank on both the sides.
3. Once you have reached the centre, you will be issued a token which you will need to show to process your application. You will have to submit all the original documents here.
4. You will be issued an acknowledgment slip once the visa process in the centre is complete. Hold on to this receipt as you will need to show this piece of paper to collect back your original documents submitted in step 3.
5. At the application centre, you need to enrol your fingerprints and photograph. Your fingerprints will be recorded via a digital finger scan (all 10 digits) and a digital photograph will be taken at the centre itself.
The documents you submitted at the time of your application are the only documents that will be considered in your visa process. You will not be able to submit further documents once your application has been submitted at the visa application centre.
You should ensure that your fingertips are free from any form of paint (for example, henna), cuts, abrasions or other markings as the finger scan procedure uses an electronic scanner which may not accept finger scans if they are painted. And the digital photograph should be taken with your full face and without sunglasses or tinted spectacles, or head covering, unless it may lead for religious or medical reasons.
You can apply for the visa up to 3 months before your date of travel to the UK. Below is the list of documents you need to submit during your visa application process. Organize all documents according to the UK Visa requirements before reaching the centre:
Completed student visa application
Passport size photographs (2×2 size)
IELTS/PTE scores
Valid passport
CAS statement from the institution (CAS–Confirmation of Acceptance for Studies)
Academic certificates
Proof of payment of visa fee
Work experience certificates, if applicable
Proof of funds
Medical report from an approved panel doctor
The affidavit from a sponsor
Sometimes, the students are called for a personal interview. In such cases, make sure you're 15 minutes prior at the visa application centre and prepare for the interview before hand.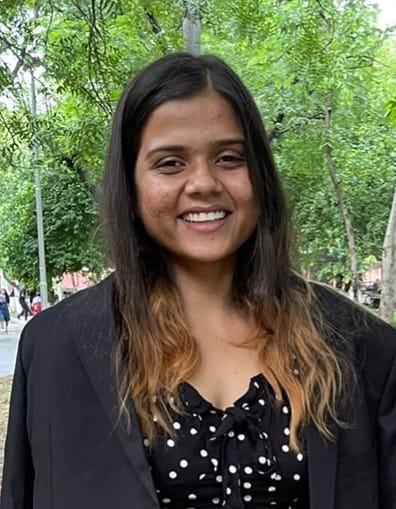 Saumya Singh
Content Writer
Saumya is an enthusiastic reader with a keen inclination toward literature, academics, and marketing. Ideas, strategy, and impact are what keep her belief in marketing intact. Oh, and playing with content is her hobby.