Country  
Study in Canada: Student Visa Application Process and Checklist
Saumya Singh      December 19, 2022
About this article
The student visa in Canada is termed a study permit. Once your admission form is processed by the Canadian institution and you have got an offer letter, you need to apply for a student permit. If you want to pursue any program which lasts for more than 6 months, a student permit is mandatory to get you entry into the country.
You can apply for the study permit under the Student Partners Program (SPP) under the Association of Canadian Colleges. The applying student should hold an acceptance letter from one of the universities/colleges that are qualified to be under the scheme of the Students Partners Program.
It is advised to start your visa process at least before two months.
Listing down the steps to obtain a Study Permit from Canada for an Indian study abroad aspirant:
1. Obtain the acceptance letter from the university/college or other educational institution where you want to pursue your study in Canada.
2. You will be required to show proof of funds which will cover your – tuition fees, living expenses for yourself and any family member who may be coming with you to Canada and return transportation of yourself and your family member once the course is over.
3. Should ideally have a good health record and must be willing to complete a medical examination, if asked for.
4. In case of a visa interview, you should be able to convince the immigration officer of your candidature.
5. There is also a police verification procedure which is required to be completed to verify if you will be of any risk to Canada's security.
Checklist for SPP
To prove that you are an eligible student you must submit documents as proof during your application appointment at the Canadian embassy. Find the complete list of document checklists for study in Canada below. Make sure you organize all your documents accordingly before applying for a Canada student visa
Completed application form (all fields should be completed).
Original and valid passport of yourself
IELTS Test Scores are taken within the last 24 months with an overall band not less than 6.0, and with no individual band less than 5.5.
Photocopy of the bio-data page
Family Information Form and Student Questionnaire (leaving no gaps)
Two Passport Size Photographs with White Background. The photographs should have your name printed on the back, dated and taken in the past 6 months
Use of a representative form (IMM 5476) (if applicable)
Letter of Acceptance from your SPP educational institute in Canada stating unconditional admission, the course title, duration of the study, Level of study, start date (multiple start dates, if applicable) and last possible date of admission
Photocopies of previous educational qualifications
Proof of funds: You MUST demonstrate the purchase of a special (GIC) from a participating Canadian financial institution, in the amount of CAD 10,000 to cover living expenses for your first year in Canada
Copy of receipts for tuition payment provided by the SPP institution
Copy of medical examination from IMM1017 if you opted to undergo a medical examination before submitting your application.
Important pointers to compile a successful application:
The medical examination should be done before the submission of your application. Medical results are valid for one year only.
Only one application per person per semester will be processed under the SPP (Student Partnership Program).
Subsequent applications for the same semester following a refusal will not be accepted for SPP processing.
After verifying your application, the Visa Officer will decide if an interview is required. If necessary, you need to attend the interview on the given date.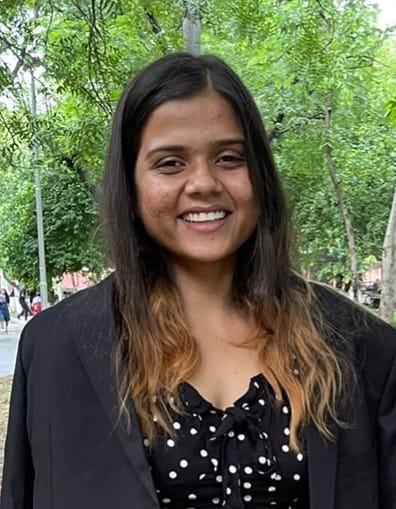 Saumya Singh
Content Writer
Saumya is an enthusiastic reader with a keen inclination toward literature, academics, and marketing. Ideas, strategy, and impact are what keep her belief in marketing intact. Oh, and playing with content is her hobby.