Guide  
Planning on taking an Education Loan to Study Abroad? Know your benefits!
Saumya Singh      December 27, 2022
About this article
Planning on taking an Education Loan to Study Abroad? Know your benefits!
High education cost is making it hard for the students to achieve their dreams of getting quality education from reputed foreign as well as Indian universities. Also, due to rising inflation the tuition fees and other related costs is only increasing from one year to the next. Therefore, in view of these rising costs, the government has introduced the scheme of educational loans which is aimed at these aspirational students and their parents who want to keep their dreams alive.
Education loans are loans offered to students, allowing them to fulfill their ambition of studying from the university of their choice. These loans need to be repaid back to the bank once he/she finishes his course and/or becomes financially independent. To make these loans affordable to every student, the Indian government has introduced various tax benefits on education loan as well as attractive government interest subsidy schemes for Indian students.
Some of the key subsidy schemes introduced by the government:
Interest paid on that education loan is allowed as a deduction from the total income under Section 80E. Thus, helping in decreasing the effective rate of interest on the education loan taken. However, the deduction is provided only for the interest part of the EMI. There is no tax benefit for the principal part of the EMI.
For the economically weaker section of the society, the Central Government of India introduced an Interest Rate Subsidy scheme for Education Loans. Here the government of India provides full interest subsidy during the period of moratorium I.e. the course period plus one year or six months after getting a job. The student who wishes to avail this subsidy will be required to furnish documentary evidence and gross annual income of the family.
With education loan being classified as a priority sector lending by the RBI for all the banks, the banks are by rule required to lend 40% of their incremental advances to these sectors. With banks being under a constant pressure to meet targets under priority sector lending, many times banks also charge lower interest rates as compared to commercial loans. Thus, acting as an indirect subsidy to make student loans more affordable.
With most public sector and government banks following the Education Scheme proposed by the IBA (Indian Bank Association), obtaining an education loan has become hassle free. Few banks like State Bank of India (SBI), HDFC Credila and Avanse DHFL have introduced several other customer friendly features such as collateral free loans of higher amount, lesser margin requirements and flexible EMI schemes.
According to a survey taken, women these days are taking more education loans as compared to male members in India. Women are also opting for higher loan amounts with greater EMI amounts. Keeping this in mind, the government has also designed a scheme to bring additional benefits to female students, where in they are eligible for up to 0.50% rebate on rate of interest on education loan as compared to male students.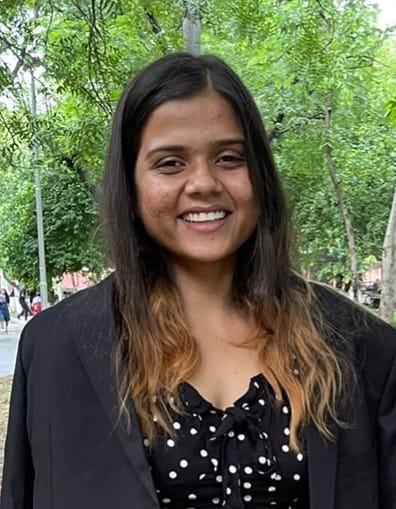 Saumya Singh
Content Writer
Saumya is an enthusiastic reader with a keen inclination toward literature, academics, and marketing. Ideas, strategy, and impact are what keep her belief in marketing intact. Oh, and playing with content is her hobby.