Tips  
Golden Etiquettes to Follow When Travelling Abroad for Studies
Saumya Singh      December 19, 2022
About this article
While there is a lot to be said about, "learning once you reach the country", it is always better to research beforehand and know as much you can about your host nation and the location of your host university. This article will give you few pointers to keep in mind before you fly:
1. Once you receive your acceptance letter, start researching your host country to make the transition from a tourist to a local as swiftly as possible.
2. Learn about the laws, local customs and research for an informative guidebook about the country you're travelling to.
3. Know some basic words and phrases in the language spoken in your host country. Buying a phrase book or taking few foreign language classes is a good idea before moving.
4. If your study aboard program does not include accommodation, make sure to get in touch with other students from your program or you can contact the student housing office in the university abroad for recommendations.
5. Ideally plan your first 24 hours upon landing. Find out if your host university is having an orientation program planned for new students enrolling.
6. Make sure to always regard locals as the hosts and don't cause any hindrance in their day to day activities. Don't expect them to make space for you in a public transport.
7. Being courteous and forthcoming in your behaviour is the way to go. Most people are eager to help and engage with a friendly person, no matter where they're from.
8. Keep a look out for signage in and around the areas you're in. If you're not sure, ask. However, the rule of thumb is, if you don't see the locals doing it, you should not try it either.
9. Know your boundaries when greeting a person. Each nation has its' on preference when it comes to language and greetings.
10. Be mindful when taking selfies in the new country. Remember to pay attention to who or what you're including in the background of your selfie.
11. Many countries don't welcome selfie sticks and museums don't allow it as a rule.
12. Food of the host country will be a big part of your life in the duration of you living there. Therefore, minding your manners in the local restaurants is important. Research about tipping.
13. Dress appropriately and be cognizant of the fact certain modes of dress are frowned upon in certain countries and places. When in doubt, cover up to the knees and elbows.
14. Do not try to bargain in the shops and retail outlets you come across. There are ways to find out what is the right process to pay. Ask a local around the accommodation you're staying at or someone that knows the country/region.
15. Find a volunteer program within your university and apply for it before you reach there. It's a great platform for socialization and finding out more about the locals' etiquettes within the university.
16. Never ever litter. Frowned upon in all countries of the world. Read signage and adhere to guidelines.
17. Lastly, read up as much you can about the culture and history of your host region. Knowing general past and present affairs of the city and country sentiments helps making a good assessment of how to conduct oneself.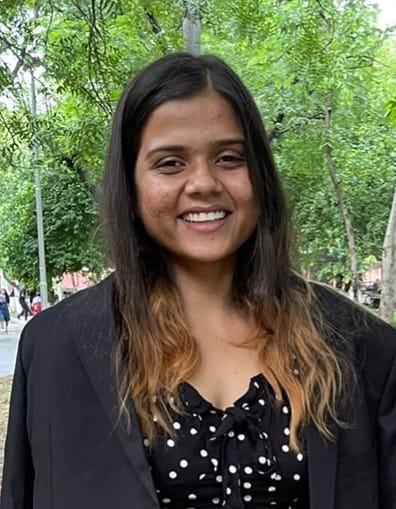 Saumya Singh
Content Writer
Saumya is an enthusiastic reader with a keen inclination toward literature, academics, and marketing. Ideas, strategy, and impact are what keep her belief in marketing intact. Oh, and playing with content is her hobby.