Why  
Why study in the USA?
Saumya Singh      December 13, 2022
About this article
Every year more than 800,000 international students choose to study in the USA, and there are many good reasons why.
Not only does the USA have one of the best university education systems in the world, but you will also enjoy the unique cultural experience of living in North America. In fact, many international students find that they learn just as much outside of the classroom as they do inside of it.
International students who come to the USA get to:
Learn in one of the world's best university education systems:
Good programs in the US have to earn their accreditation by meeting criteria set by accredited education boards. This ensures quality education, as well as a degree or certificate that is recognized around the world. Hence, most good US degrees enjoy credibility in the world. The strong reputation of US universities will immediately transform you into an attractive candidate for future employers.
Choose from a wide range of flexible degrees:
With over 4000 universities, the USA is the hotspot for education. Name any course, specialization or professional degree, USA, with its wide range of colleges is bound to have an institute tailor-made for you. Not just that, education in the USA is varied in terms of selectivity; geography; as well as public and private. It is not just the ivy leagues, which make it such a favorable destination. The USA is home to many respected institutions, which can guide a student in achieving his/ her dream.
Gain a globally respected qualification:
One of the major factors that put's American universities a cut above the rest is the standard of education they ensure. In terms of reputation, too, it is the US universities, which shine the most. US universities have also produced some of the best-known personalities in every field. Many noted Nobel Prize winners have pursued courses and even conducted their research at American universities. This reflects the credibility of American universities; the standard the institutes adhere to and the holistic knowledge they impart to students.
Endless funding opportunities:
Education in US universities can be very costly, especially, the ones with credibility. And, on top of that, the tuition costs in the US increase 6-10% every year. However, there is a huge scope for funding for any international student. US universities provide a multitude of scholarships and other funding options for students.
Access fantastic career opportunities with more hands-on experience:
The system here relies on comprehension with little emphasis on rote learning. There are opportunities for practical training integrated within the program thereby allowing students to obtain hands-on experience. Students are allowed to work on campus for up to 20 hours per week when school is in session and for up to 40 hours per week during holidays. Most degree programs offer international students at least 12 months of practical training upon completion of their program. This means that students are allowed to seek employment off-campus, in a company, generally in their area of interest.
Study within modern facilities:
The US universities pride themselves on being at the forefront of technology and educational techniques, and in making available to their students the best possible equipment and resources. Most programs incorporate the latest technology into their curriculum helping students gain skills in using the latest technology.
Live a well-rounded student life with access to lots of sports and social facilities:
American colleges are famous not only for the quality of education they provide but also for their exciting college life. While academics will take up most of your time, US campuses provide an environment inclusive of vibrant demography, culture, and students following diversified schools of thought. If you are interested in sports, then most US university campuses have active sports systems to interest students.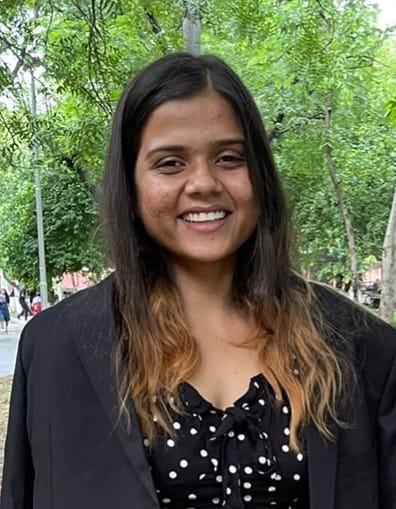 Saumya Singh
Content Writer
Saumya is an enthusiastic reader with a keen inclination toward literature, academics, and marketing. Ideas, strategy, and impact are what keep her belief in marketing intact. Oh, and playing with content is her hobby.